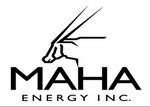 Maha Energy, through its wholly-owned subsidiary Maha Energy (Oman) and Mafraq Energy have entered into a Joint Operating Agreement ('JOA') for Block 70 in Oman.
The signature of the JOA, alongside the Governmental approval ratified by Royal Decree 74/2022 and other relevant procedures, marks the satisfaction of all conditions precedent required for the conclusion of the assignment of Maha's 35% work interest to Mafraq Energy, as provided in the relevant Farmout Agreement signed by the Parties in August 2022. Maha and Mafraq Energy will address the post-transfer obligations moving forward.
Maha is the Operator of Block 70, with 65% shareholding interest. The agreements require Mafraq Energy to reimburse Maha for their prorated share of all past costs, including the signature bonus required under the relevant agreement with the Government. Mafraq Energy will also be required to pay its share of all future expenditures on Block 70.
Paulo Mendonça, Maha's CEO said: 'We are proud to have finalized yet another major milestone in what is to be a great partnership. Maha is moving forward to commence the testing aiming for fast production of Block 70 and having Mafraq Energy as its local partner with competent and experienced Omani team, bringing knowledge of the local market to the operations.'
Talal Al Subhi, Director of Mafraq Energy, said: 'It is exciting times. Mafraq Energy LLC is honored to play its part in achieving Vision 2040 as set by HM Sultan Haitham bin Tariq Al Said. This partnership is a true embodiment of enhancing the ICV content of Block 70.
The focus now is to collaborate to kick off the production testing stage. Proving the productivity of the field is a key aspect to declare commerciality. We look forward to bring that value to The Sultanate Of Oman.'
Block 70
According to info on the Maha Energy web site:
Block 70 is an onshore block that includes the shallow undeveloped Mafraq heavy oil field. The Block is located in the middle of the prolific oil producing Ghaba Salt Basin in the central part of Oman. The Mafraq oil field was discovered by Petroleum Development Oman (PDO) in 1988 and was further delineated by four wells and 3D seismic in stages until 2010. Two wells were placed on pump production tests, of which one was placed on an extended test in order to prove long term productivity.
The Block covers an area of 639 km2 and is covered by both 2D and 3D seismic data that has been acquired by previous operators has been made available to Maha.
8 wells have been drilled within the block boundary, 5 of which are on the Mafraq oil field.
Source: Maha Energy