Iberdrola and bp sign a strategic collaboration agreement to contribute to the decarbonisation of transport
Plan to invest up to €1bn in deploying up to 11,000 fast-charge points across Spain and Portugal, rapidly expanding charging infrastructure to support EV growth
Part of the framework of alliances foreseen in Iberdrola's Strategic Plan 2023-2025

Iberdrola and bp have signed a strategic collaboration agreement aiming to help accelerate the decarbonisation of transport.
The companies announced their intention to form a Joint Venture (JV) in July 2021, intending to invest up to €1 billion to roll-out a network of up to 11,000 rapid and ultra-fast EV public charge points across Spain and Portugal. The signing of the strategic collaboration agreement brings the companies one step closer to the formation of the JV which is subject to the necessary regulatory and competition approvals and expected to close in the second half of 2023.
Once approved, the JV will allow Iberdrola and bp to significantly expand fast EV public charging infrastructure to support the adoption of electric vehicles in Spain and Portugal.
The companies plan to install and operate an initial 5,000 fast charge points by 2025, and up to a total of 11,000 by 2030, including bp and Iberdrola's existing and future fast charging hubs.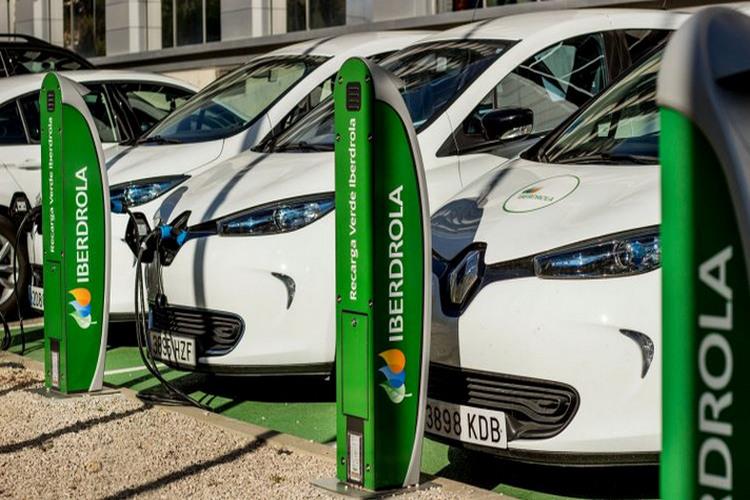 The Chairman of Iberdrola, Ignacio Galán, said, 'This strategic alliance allows progress in the electrification of transport. Iberdrola and bp contribute with this agreement to accelerate the deployment of the electric vehicle and generate industrial development in Spain.'
Bernard Looney, CEO, bp, said: 'Partnerships like this can help people and businesses decarbonise sooner. By combining our resources and knowledge, we can deliver lower carbon mobility solutions for our customers faster and at scale.
'We have huge respect for Iberdrola, who have been an early leader in the energy transition and believe that this partnership will bring significant benefits to our customers and our stakeholders.'
The companies are also looking at options to jointly serve EV customers in the UK.
The joint venture will leverage the strengths and expertise of both parties to develop comprehensive mobility services to meet the needs of electric vehicle users.
Iberdrola leads the public charging infrastructure in Spain and Portugal with more than 3,500 operational points and as many in development, which have renewable energy to achieve the decarbonization of transport, serving more than 100,000 users. In addition, it offers solutions for electric vehicle users: residential, business and public charging, including solutions for urban and heavy transport (electrification of buses and trucks).
bp aims to rapidly expand its EV charge points globally and continues to invest in rapid and ultra-fast charging. Customers already have access to its European network of over 10,000 charge points, mainly in UK and Germany.
bp expects to use some of its extensive and conveniently located network of 1,300 retail sites in Spain and Portugal as locations for charging hubs for the joint venture.
Source: bp