AIM-listed Trinity Exploration & Production, the independent E&P company focused on Trinidad and Tobago, has progressed its plans to drill the deep 'Jacobin' prospect.
Working extensively and collaboratively in relation to various approvals with Heritage Petroleum Company, the State-owned oil and gas company, Trinity is pleased confirm that it has taken its final decision to drill the Jacobin well, which the Company anticipates will spud in Q2 2023. Trinity's working interest is 100%.
The proposed Jacobin well will be the deepest (~9800 ft TVDSS TD) onshore oil well in Palo Seco region in over a decade. Located in the WD-5/6 Lease Operatorship area, the well will test a structural prospect defined on 3D seismic, with target reservoirs of Lower Cruse Miocene-age turbidite sandstones. The well will also intersect multiple shallower stacked reservoir targets.
The target volume of resources to be exploited is significant and highly material for Trinity, with a mean oil in - place volume of 5.7 million barrels and an upside (P10) case of over 10 million barrels in-place. Success holds the potential for improved economic returns with cash return multiples (at a Brent oil price of US$ 80/bbl) in the order of 2.4x compared to conventional well opportunities with cash return multiples of approximately 1.4x.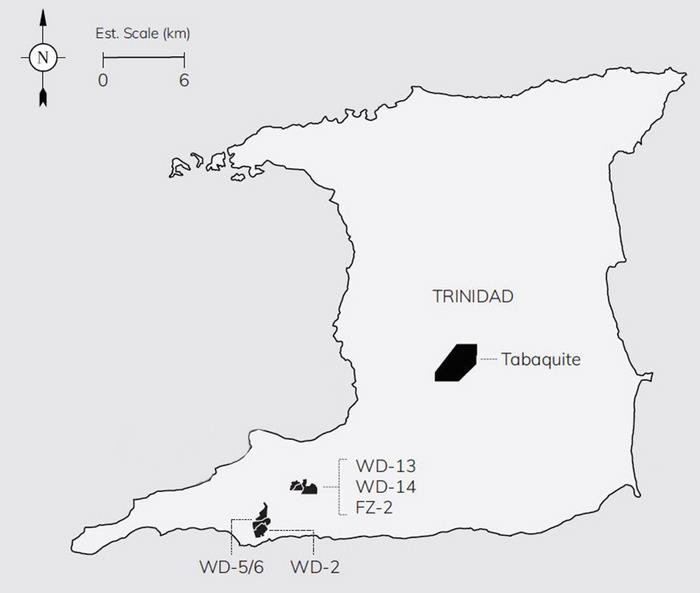 Jeremy Bridglalsingh, Chief Executive Officer of Trinity, commented:
'This is a significant well and growth catalyst for Trinity. The potential to access larger, virgin-pressured reservoirs with higher initial production rates than conventional wells offers Trinity reduced payback cycle times and a meaningful production increase.
We plan to acquire further geological data from the well which will calibrate the prospectivity developed across the area following the 2020 purchase and subsequent interpretation and mapping of its Palo Seco NWD 3D seismic dataset.
A successful well would unlock both a further development of Jacobin and follow-on drill-ready prospects and mapped leads across our core onshore acreage. The technical work undertaken for Jacobin also formed a key part of our evaluation and thinking in applying for the Buenos Ayres block in the 2022 Onshore and Nearshore Competitive Bid Round earlier this month.'
Source: Trinity Exploration & Production